Since 1987, Good For The Soul Music has been writing, recording, and sharing music that is good for the soul. By connecting the sacred to the ordinary, we create music that helps people experience the embrace of God. Our mission is to make inspiring music that touches hearts, feeds souls, and influences lives for the better. We accomplish this through the message, the music, and the artists who are all Good For The Soul.
David Kauffman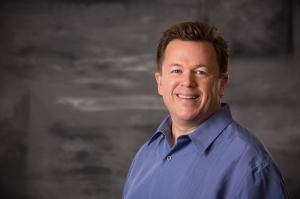 David Kauffman is a prolific artist, whose works touch and inspire people worldwide. He is the founder and creative director of Good For The Soul Music, based in San Antonio, Texas. Kauffman is a songwriter and recording artist, screenwriter and movie producer, and husband and father whose creations are described as "good for the soul." Growing up with liturgical music in one ear and pop music in the other, Kauffman has spent three decades on a faith journey that has grown from a personal pursuit to a full-blown mission to create music that touches hearts, feeds souls and influences lives.
William Gokelman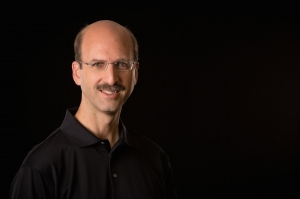 William Gokelman is Chairman of the Music Department at The University Of The Incarnate Word in San Antonio, Texas. He is a composer, arranger, recording artist, choir director, and long time writing partner of David Kauffman and Good For The Soul Music. Gokelman, a self-described "military brat" who lived in many places throughout the United States and abroad before coming to San Antonio, began his musical journey at age 10 when his parents "babysat" a fellow military friend's piano and he began sounding out songs on his own. Realizing their son had real talent, Gokelman's parents started his piano lessons the following year. From that moment on, Gokelman knew he would pursue a career in music. Gokelman earned a Bachelor of Music in piano performance from Incarnate Word College, where he won the Amy Freeman Lee Award for the Arts and Humanities. He also holds a Master of Music degree in vocal coaching and accompanying from Westminster Choir College in Princeton, where he was awarded the Alfred E. Merron Award for Accompanying.
Cindy Isaacson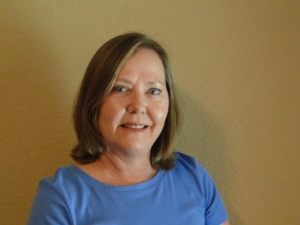 Cindy Isaacson has been coordinating concerts for Good For The Soul Music since 2008. If you'd like to explore bringing David Kauffman and William Gokelman to your community to sing a concert, contact her at cindy@goodforthesoulmusic.com